Hiro Tsunoda - Hiro [Vertigo, 1974, LP]
When the pandemic descended upon the world, I had a really hard time adjusting to perpetual working from home. Most of my colleagues didn't seem to, but I was having a terrible time with every day looking vaguely the same. Shaking the routine proved to be extremely difficult, and this extended to the music I was listening to, which felt like I was stuck in a hole. But then, a friend of mine linked me this wonderful radio station on YouTube that I had been ignoring for quite some time. I never trust "city pop radio" or mixes except by very trusted individuals, lest I end up listening to the same core of Tatsuro Yamashita, Mariya Takeuchi, Kaoru Akimoto and Meiko Nakahara that gets passed around over and over. But this one was special - they seemed to have deep cuts that even in my years of experience I had never, ever seen, lots of which weren't even on Discogs. I was in heaven: every day I could get brand new music that I had never heard before, and even if they didn't always match my mood, the discoveries I made during those times were amazing. This was New J Radio, which has been streaming continuously since mid-2020 up until recently on youtube and also on mixcloud since late 2021, though they were on a break for a couple weeks recently. I cannot recommend them enough - if you are remotely into city pop or New Music in general, please take a moment and drop by on the stream. There could always a gem waiting for you.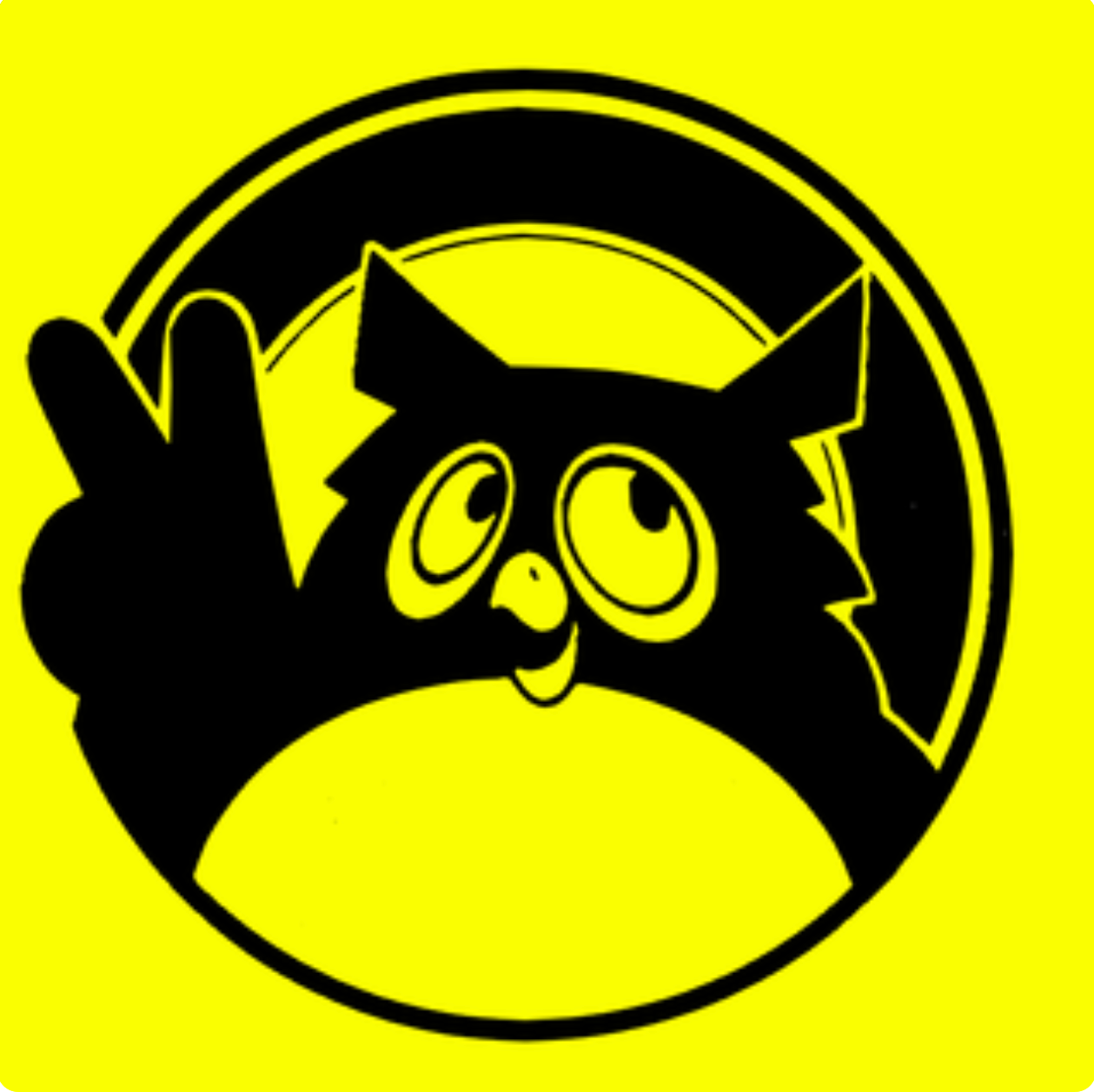 This owl is my friend.
In any case, my favorite genre of tune that I would discover in New J was the cover version. The heavy cultural differences between Japan and the US combined with the undying love of Japanese musicians for American pop tracks results in some of the most wonderful covers of these that I've ever heard. Heck, I even compiled a mix of some of my favorite strange covers a while back, it was a fun time! One song that kept reappearing over the hunderds of songs that played in that radio, though, was Bobby Hebb's Sunny. Already famous for being one of the most covered songs of all time, it's no surprise that it came up here. But one of the versions that came up was really special - it started with a smooth, cool beat, a strong soulful voice, before transitioning into a lively, almost violent rendition with drumming that was out of this world. I was obsessed with it immediately, and I knew I had to track it down. Unsurprisingly, like with many things played on New J, you couldn't really find it anywhere, and the songs that could be found around the net from the album were not the all-important Sunny. I did manage to track down a copy of the record, and was bursting with excitement for what could be in store. It could be a complete dud with Sunny at the end and it'd still be worth it - and I am glad to report that it is more than that.
---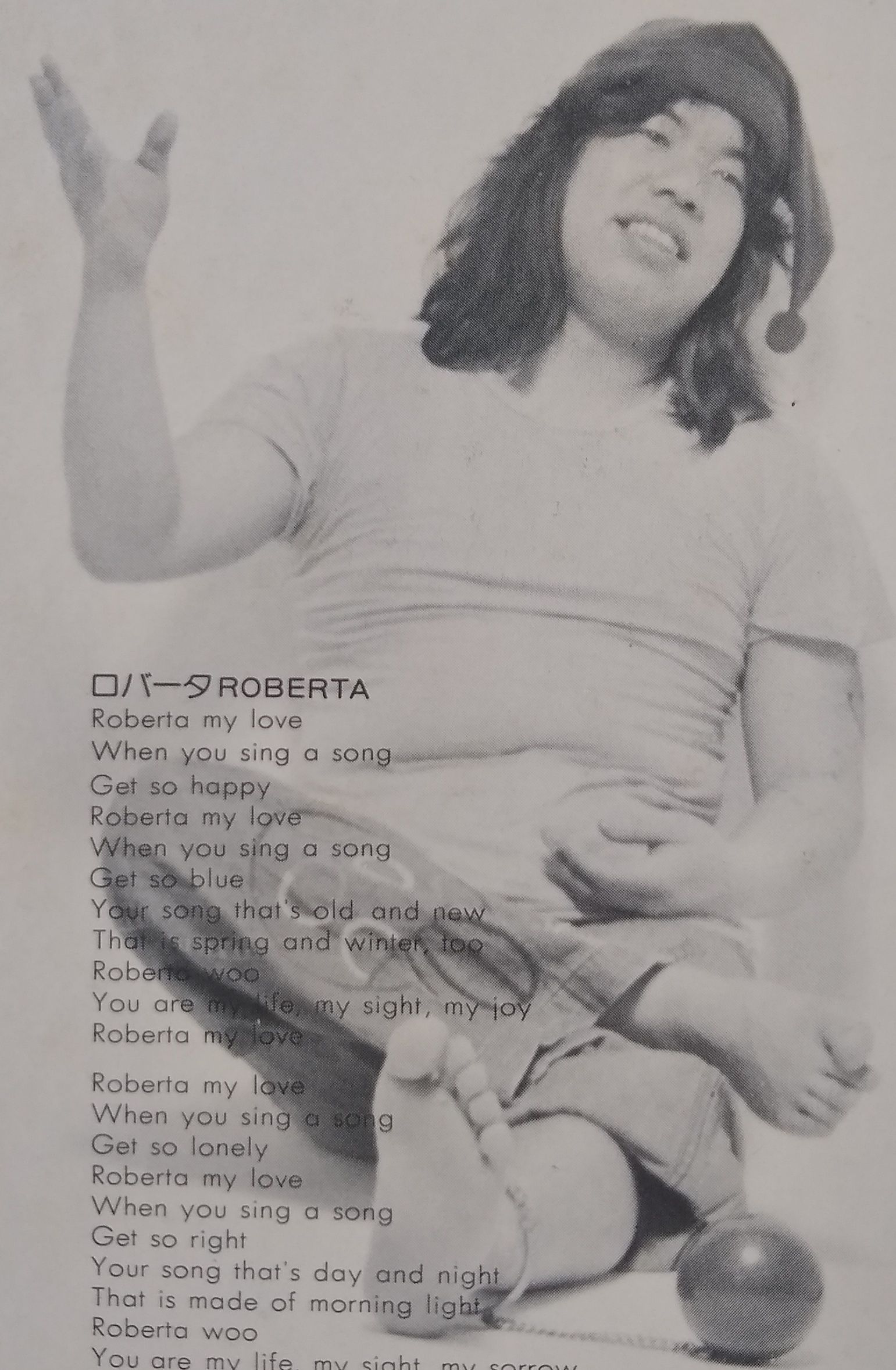 Hiro Tsunoda himself, from the back cover of the record
Tsunoda-san is a Japanese rock OG: Flied Egg, Monsieur Kamayatsu, Yuming, Sadistic Mika Band, Kazumi Watanabe - he's played with and written songs for lots of foundational artists in the 70s and 80s rock scene. Heck, he even wrote songs for pro wrestling - here he is writing themes for Tiger Mask and playing drums for wrestling legend Antonio Inoki. Plus, these days rock conoisseurs have descended upon his band Captain "Hiro" and the Space Band, with a wonderful record called Lost? Or Found? which I'd post here but it's not my rip, and that would go against my philosophy. After these high-flying years, it's a bit difficult to track down what he was up to, but from what I can tell from his deliciously late 90s website, he's now principal of a music school called Wild Music, and I certainly think he's extensively qualified to be teaching drums with the masterful display on here.
And speaking of which, oh boy, what a nice time this is. Side A is all Tsunoda-san's original compositions, which starts with a riff straight from Stairway to Heaven on Lorie, which took me quite by surprise. Some "strong inspiration" aside, the songs here are delightful, and he gets to use the full range of his soulful voice to great effect. My favorite is the last track of this side, Mary Jane On My Mind, a stirring ballad of a lost love. Side B is all covers, some reaching back into the 50s (like Neil Sedaka's The Diary), and some more modern (Stevie Wonder's You Are The Sunshine of My Life). Outside of Sunny whose praises I cannot sing enough, my favorite here is You Are The Sunshine Of My Life, with deliciously intricate percussion. Heck, that's the running theme of this album - Tsunoda-san delivers by going above any beyond with his drumming on every track, even on slow ballads. It puts a big smile on your face throughout, and I must say I was charmed by it.
---
Liner Notes
Normally I have plenty to write here, but this time it's just lyrics for the various songs, a large chunk of which are in Japanese and I'm really not good enough at reading kanji to be transcribing them here. There is no additional info that I can provide on any other performers on the record; though, of course, the vocals and the drums are provided by Hiro Tsunoda.
If you'd like the lyrics, let me know. I did have someone transcribe them into romaji, so you can sing along!
---
Track List & Rip
I implore anyone reading this post to at least listen to Sunny for its sheer technical excellence. If you like it, stick around for the rest!
All tracks composed by Hiro Tsunoda unless noted otherwise.
A1 - Lorie
A2 - Blue Eyed Secille
A3 - Alice
A4 - Roberta
A5 - In March
A6 - Mary Jane On My Mind (co-written with Christopher Lynn)
B1 - Sunny (Bobby Hebb)
B2 - The Diary (Howard Greenfield, Neil Sedaka)
B3 - You're The Sunshine of My Life [sic] (Stevie Wonder)
B4 - Stop, Look, Listen (Linda Creed, Thomas Bell)
B5 - Five Pennies (Sylvia Fine)
B6 - Georgia On My Mind (Hoagy Carmichael, Stuart Gorrell; latter is spelled as S.Carroll for some reason.)
Get the album HERE