Yamaha Electone Festival '86 [Valentim de Carvalho, 1986, LP]
The Electone. What started as a way for Yamaha to engineer a more reliable, futuristic organ (with their prototype sounding fascinating ) and over time became the testing ground the leading edge of their FM Synthesis technology that would become so famous in the DX-7 and chips like the YM2612, as they could command much higher prices for full organ consoles. Whether you're a fan of them for historical reasons, because Himemori Luna streams herself playing it and Yamaha has made her a showcase model, or simply because they look cool and sound cool, there's a rich history to the Electone itself.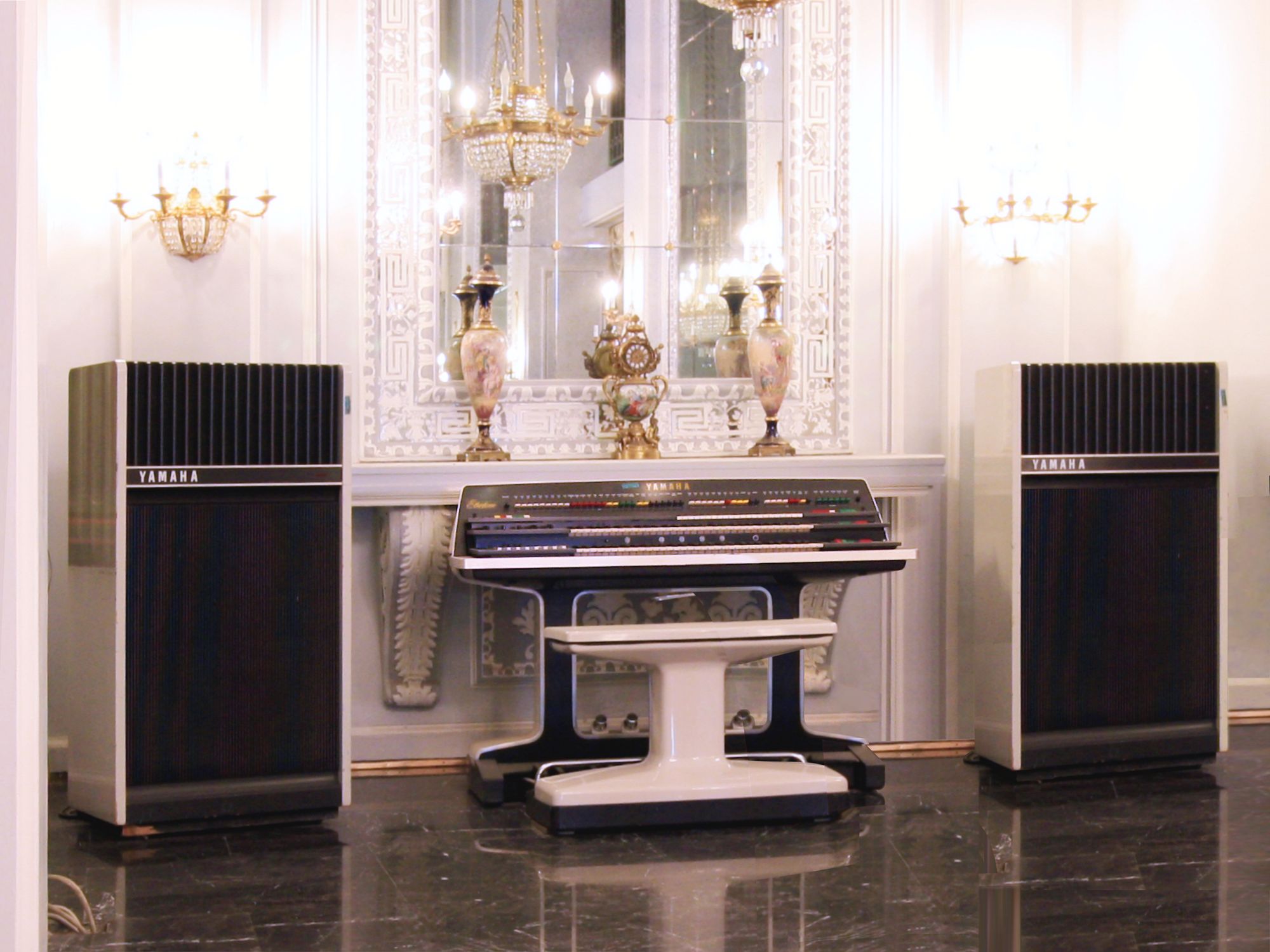 The incredibly cool-looking EX-42 stage model, shown in the Niavaran Palace as one of the artifacts left behind by the deposed Shah of Iran
One part of this history that I've found of particular interest is the Yamaha Electone Festival series of concerts, where students at Yamaha certified music schools gather to perform pieces and impress a panel of judges, starting from regional concerts up to the Yamaha International Electone Festival, where a narrow group of finalists would perform in Japan. The first International Electone Festival of this type was held in 1970, featuring participants from "five countries" (which five - no idea!). Finding documentation of past festivals is difficult beyond 2019 - Yamaha keeps at least that much information on their Japanese website, but it's hard to know how many of these events happen worldwide, and recordings of them are even rarer. Which is why it's all the more interesting to find a record like this, from a regional final held in Lisbon, Portugal on June 27th 1986, where a panel of students from Italy, Portugal, Spain, France and the Canary Islands gathered to show off ther skills. It's not the International/Global finals, which makes it all the more fascinating - someone in Portugal, specifically Valentim de Carvalho, thought that this was a worthy thing to record, and I am so glad that I can share it with you. I think the Electone has such a rich sound palette that allows the performer to become a true one-man band with a vast array of sound textures at their disposal, allowing you to either lift up the traditional music of your people, create fascinating alien soundscapes or simply play your heart out. They are very, very cool, even though they have a reputation in Japan for being "lesson instruments", though this hasn't stopped people like TUCKER from taking the Electone to new, raw highs. The potential of the instrument is limitless.
And that, in turn, is why I find this album so delightful. Every contestant brings a totally different set of sound textures and a different ideal to the mix even though there were only two Electone models available to play on, meaning every contestant was on an even footing. The age range is quite wide as well, from youngster Antonio Bucci (16) from Italy, to Philipp Bataille (37) from France, and as this is a contest, these are all live performances, warts and all - for some contestants, you can tell the nerves are getting to them a bit, but that just makes it all the more precious a real, raw moment on tape.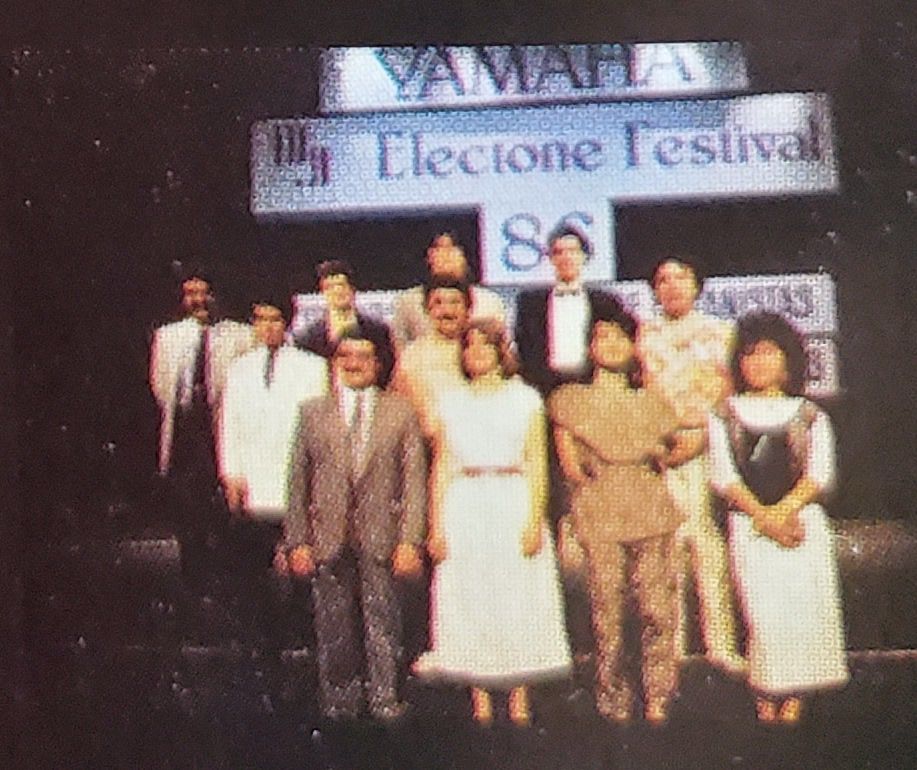 All Participants of the contest standing together
There's a lot of styles on display, from classics as performed by Felipe Ruiz Hernandez and Antonio Bucci, to energetic, relentless mid-80s pop by Marta Padros y Torra, and cosmic prog soundscapes as performed by Louis Tortora. I found it really fun! Even for things I've heard a thousand times like Carmina Burana, there's something special about the textural choices on display here and the creative ways that every contestant used to pull everything they could out of the Electone FX-1 and FX-20.
It's quite difficult to find where the contestants ended up. Some have very common names (sorry, Soomie Lee), for others there's much more famous people named the same thing, and others just disappeared without a trace. So let's go over them one by one:
Antonio Bucci: At first I found nothing, but then I put this album into iTunes and it auto-generated a cover that matches this YouTube channel. I can't be 100% sure since his personal website is down and the WayBack machine irritatingly didn't save his biography page, but if he was born in 1969 or 1970 this is likely to be him.
José Telmo R. Marques: According to ResearchGate he was the head of the department of music at the Politécnico no Porto, but he doesn't seem to work there anymore. Here's a Portuguese equivalent of ResearchGate that tells me he definitely goes by Telmo Marques now, and I found his compositions as well! He seems to be focused on composition these days, so I'll share some easy to find stuff from YouTube.
Pascual Gracia Royo: Either he's the son of a very famous Spanish chemist, or he's somehow related. Either way, the chemist overwhelms the search engines, but I can at least tell you for sure that this is not a misspelling of Pascual García Royo. He may have composed for a short movie in 2001 but it's impossible to tell.
José J.R.S. Machado: Without knowing what the J.R.S. stand for this is basically impossible as this might as well be the Portuguese equivalent of John Smith. No clue. The J is Joaquín, but I cannot understand the announcer enough to make out the other initials in a way that matters.
Soomie Lee: Also a very common name. I found a few artists and musicians but none of them are remotely a match for the picture on the back cover even considering how many years have passed.
María Padros y Torra: Either she pivoted hard to be a pedagogical researcher or she disappeared without a trace, which is a shame because she plays with incredible energy and vitality here.
Felipe Ruiz Hernandez: Either he plays guitar now or I got nothin'.
Louis Tortora: I was so happy with how easy it was to find him - he has a several active YouTube channels which you should check out (they all link to each other) and is now a music teacher. I left him a comment saying as much; it's the least I can do.
Ana Paula de Medeiros Andrade: Pretty sure she's now a master pianist of Azores music. You can find lots of videos of her performing!
Riccardo Burattini: I found him in a jazz organ database playing an Electone and he seems like quite the big shot! They also provide a sample of him playing "Bésame Mucho" in an ensemble as well. If you look for him otherwise you will mostly find this lovely house piece which, after seeing that jazz organ article, am reasonable confident is also one of his compositions.
Philipp Bataille: He's just straight up on Spotify, though it seems like he spells it Philippe Bataille now.
This album is a delight through and through, and it blew through my expectations when I listened to it. I hope you too can become enchanted, and if you've never given any thought to the Electone, give this a shot!
---
Liner Notes
[Editor's Note: There's a lot of minor errors here, but they put in a good effort. I definitely have to spam [sic] though.]
June 27th 86 [sic]
The International South European Electone Festival Final took place at the "Trinidade" Theater, in Lisbon, Portugal.
Again this year, the very best Electone Players gathering from South Europe participated to this Festival [sic] (Italy, France, Spain, Portugal)
Now in its Fifth year, the Festival was born from the First National Competition held in 1964 at Yamaha Hall in Ginza, Tokyo.
The First International Electone Festival included participants from five countries in 1970.
This impressive growth reflects the ever-expanding popularity of the Electone and its fast growing world renown, as an instrument with unlimited creative possibilitees.[sic]
In addition, to present all those fine artists together for an outstanding musical event the Festival provides an opportunity, for young musicians from all countries, to meet in a friendship atmosphere musical enjoyment. [sic]
Listen to them in this Selection of outstanding pieces the exciting sounds of Electone Festival 1986!!! [sic]
Contestants (in their performance order):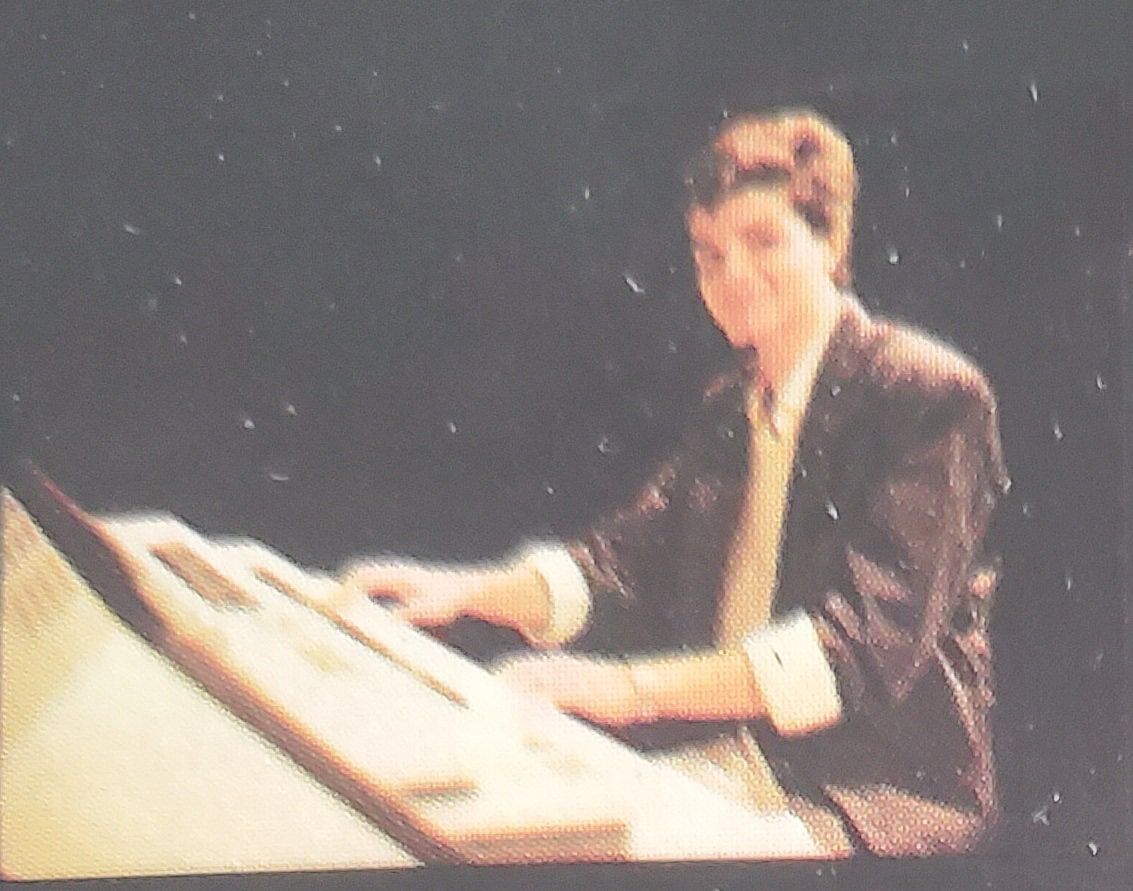 Antonio Bucci (16), Italy


José Telmo R. Marques (22), Portugal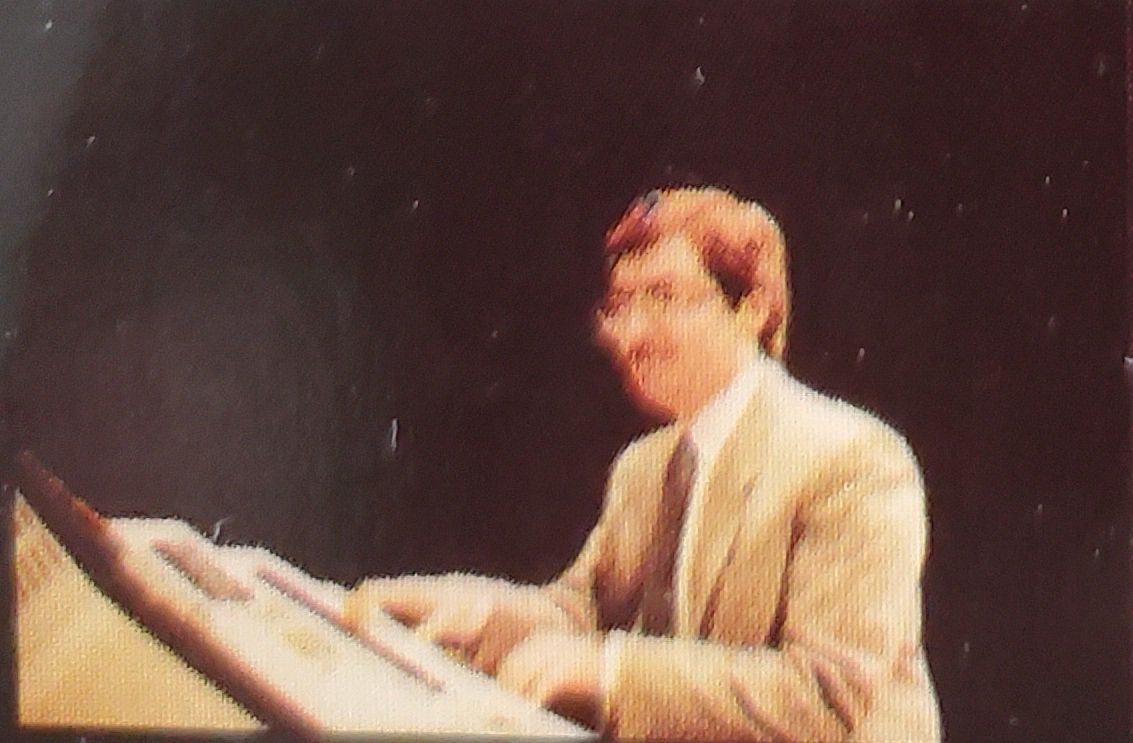 Pascual Gracia Royo (24), Spain


José J.R.S. Machado (36), Portugal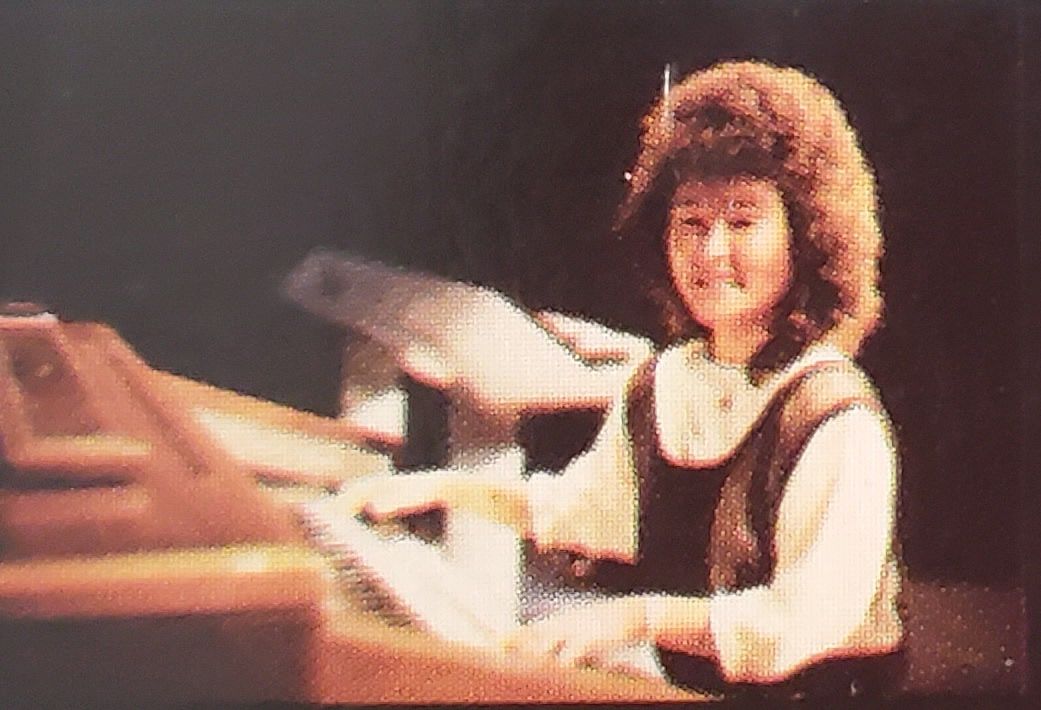 Soomie Lee (17), Canarys Islands [sic]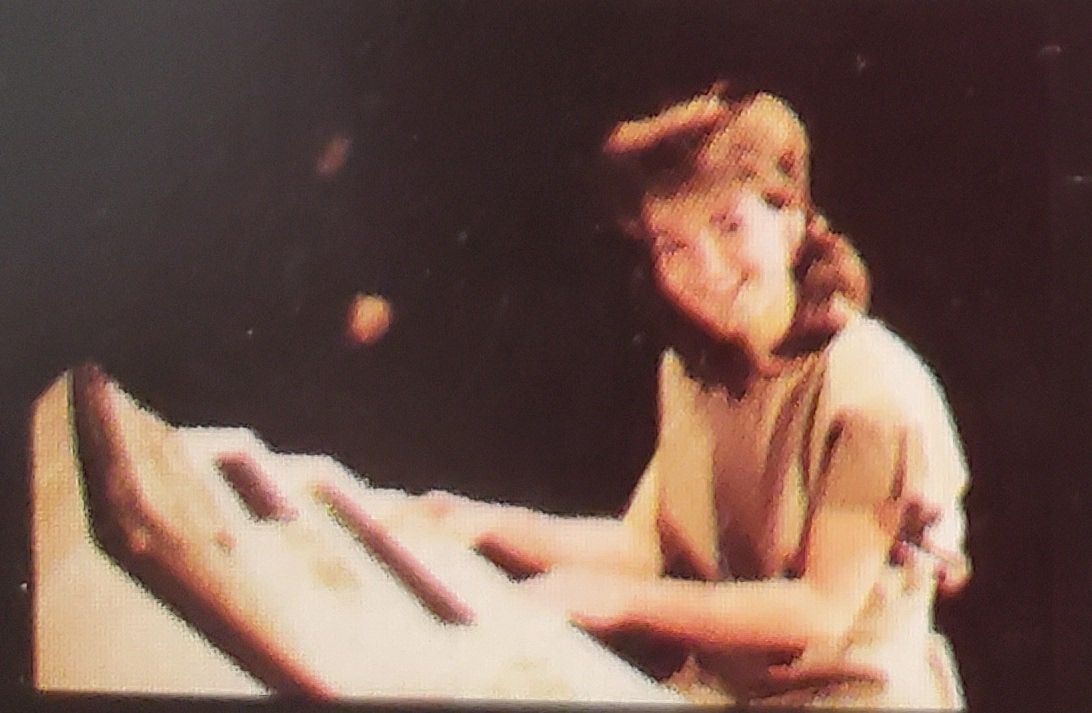 Marta Padros y Torra (24), Spain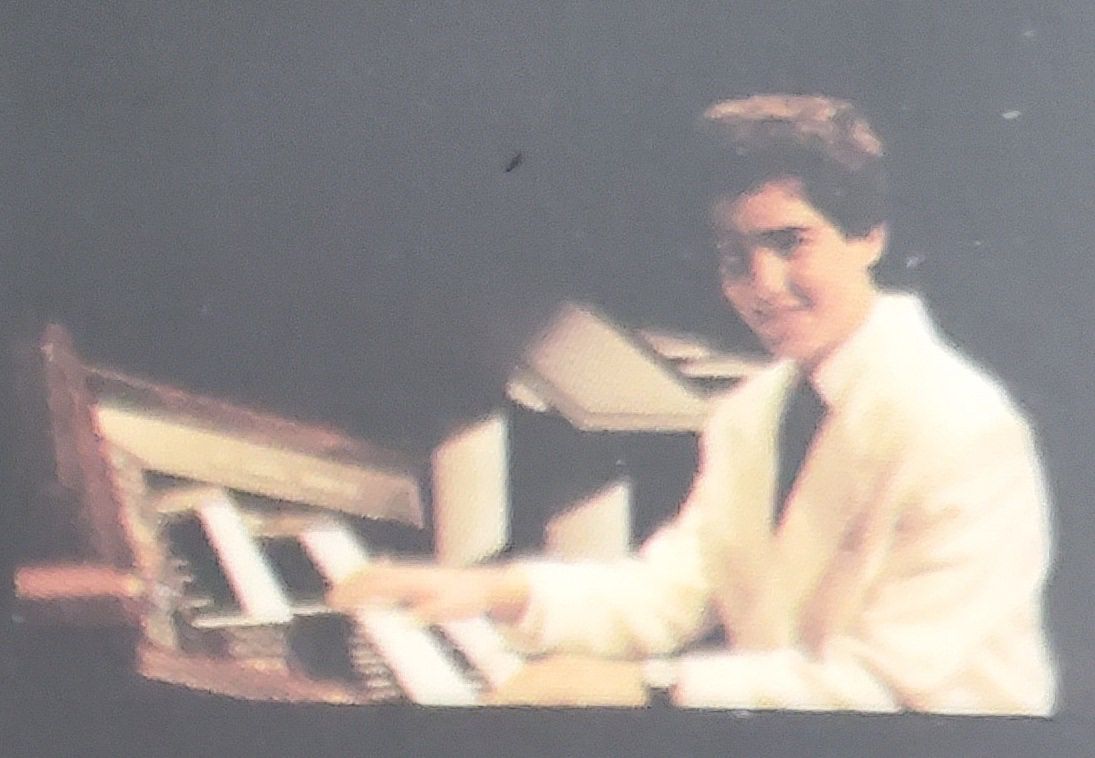 Felipe Ruiz Hernandez (16), Canarys Islands [sic]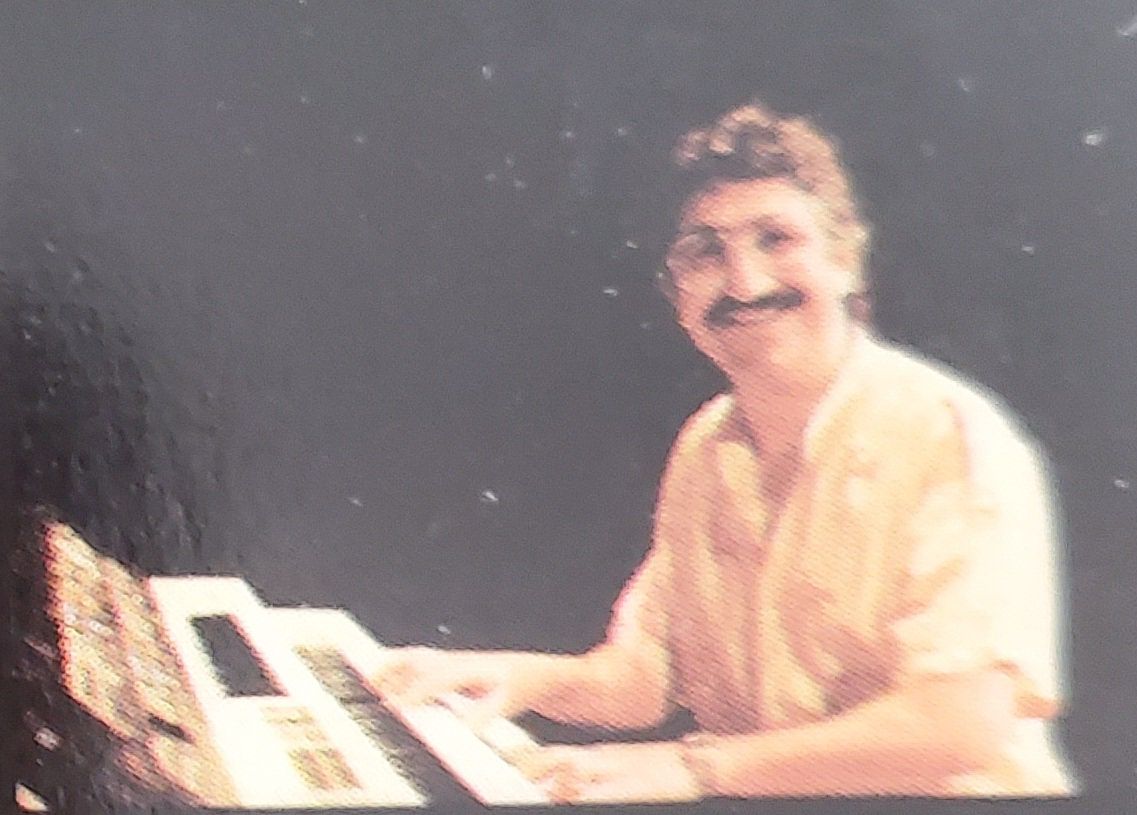 Louis Tortora (34), France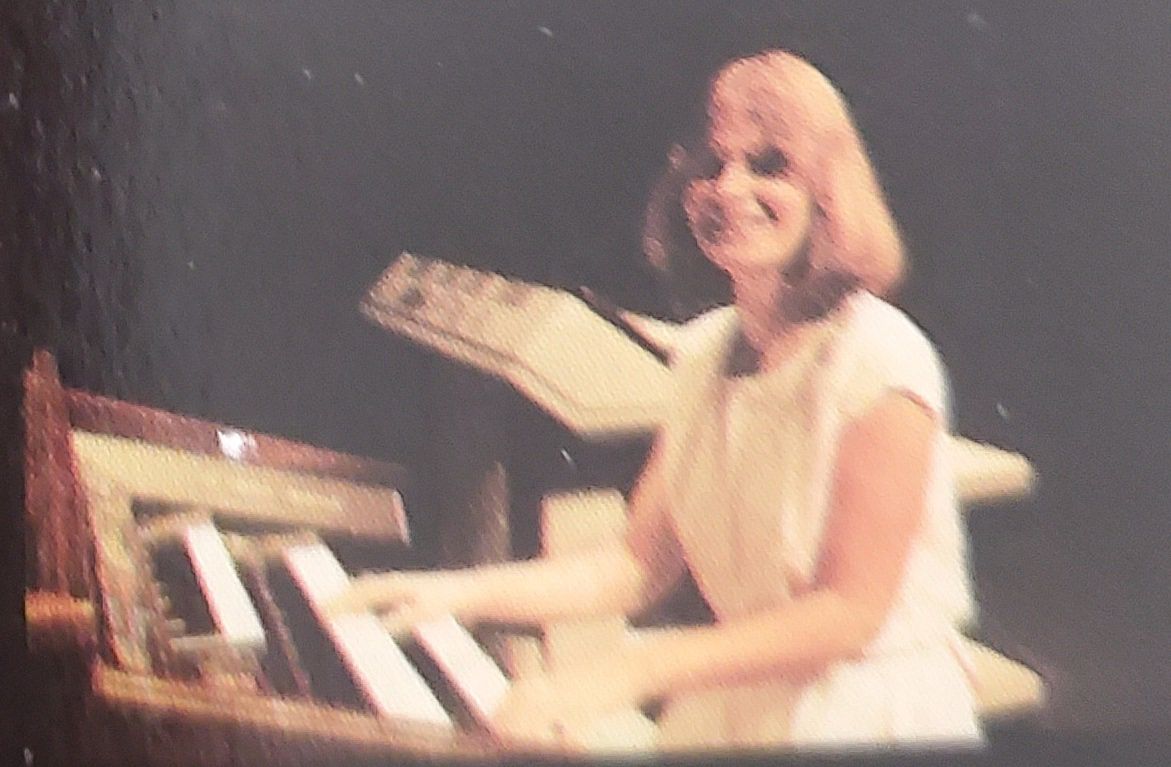 Ana Paula M. Andrade (22), Portugal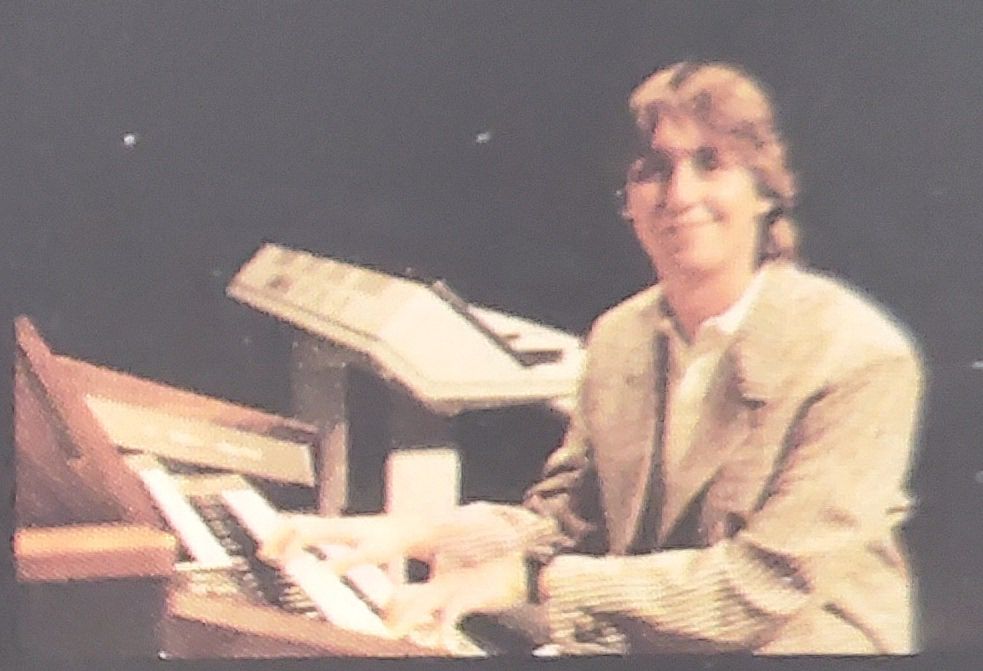 Riccardo Burattini (23), Italy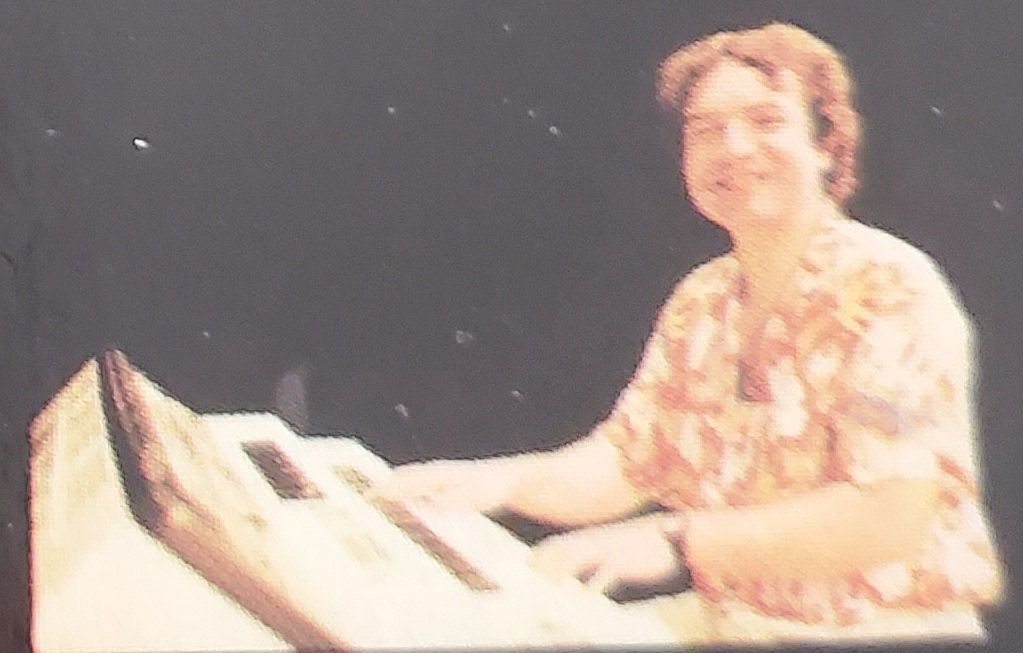 Philipp Bataille (37), France [sic]
Track List & Rip
A1 - Sinfonia per un Addio (Giordano Televio) performed by Antonio Bucci on the FX-1
A2 - Maker (José Telmo R. Marques) performed by José Telmo R. Marques on the FX-20
A3 - Night Crawler (Bob James) performed by Pascual Gracia Royo on the FX-1
A4 - Nights in Rio (Shakatak) performed by José J.R.S. Machado on the FX-20
A5 - Penelope (A. Algueró) performed by Soomie Lee on the FX-20
A6 - Boogie Wonderland (J. Lind) performed by Marta Padros y Torra on the FX-1
B1 - Carmina Burana (Carl Orff) performed by Felipe Ruiz Hernandez on the FX-20
B2 - Suspiria (Goblin-Argento) performed by Louis Tortora on the FX-1
B3 - Mosaico (Ana Paula M. Andrade) performed by Ana Paula M. Andrade on the FX-20
B4 - Spain (Chick Corea) performed by Riccardo Burattini on the FX-1
B5 - Birdland (Joe Zawinul, somehow credited as "D. Zawinul") performed by Philippe Bataille on the FX-1
It's extra recommended that you download the rip this time, as I had to reduce the bitrate for the YouTube upload.
Download the album here!