Alfredo Sadel - Sadel interpreta a Sadel - Música Venezolana [Millano, 1980, LP]
Esta entrada también está disponible en español. Haga click aquí para ver la versión en español
---
It is impossible to recount the entire life of Alfredo Sadel in this simple blog entry. Venezuela's most popular tenos, whose career started in pop music to the acclaim of thousands in Venezuela, Colombia, Cuba, México, and many other countries, culminating as a first-class tenor on a world tour, including an extensive trip through 14 regions of the former Soviet Union in 1963, which led to him being the first tenor to sing in Soviet opera. His impact on the Venezuelan music scene is incomparable, and even today he is honored by naming the Plaza Alfredo Sadel in the Las Mercedes neighborhood in Caracas, as well as declaring his birthday, February 22nd, as the National Day of the Singer in Venezuela.
Alfredo Sadel, as one of the greatest representatives of Venezuelan music, recorded thousands of songs on hundreds of records on many labels. As such, despite his popularity within and outside of Venezuela, his discography contains many hidden jewels, forgotten amidst all of his hits through the years. Today's post is one of such hidden jewels, which shows not only his masterful operatic voice that led him around the world, but also his abilities as a composer and lyricist.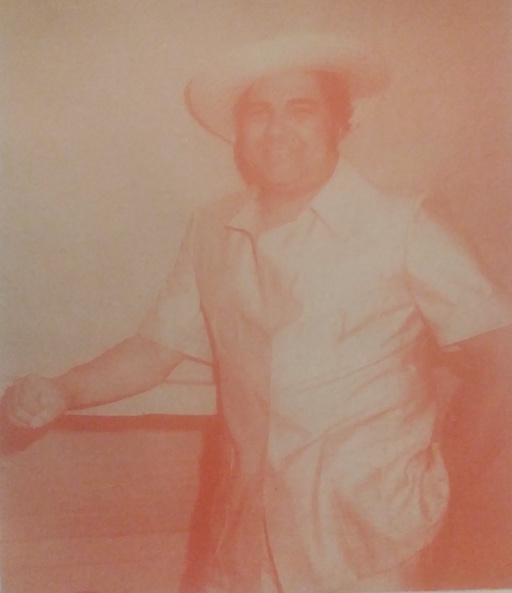 Alfredo Sadel, pictured on the back cover
Sadel Interpreta a Sadel collects Alfredo Sadel's compositions in various traditional Venezuelan styles, such as the joropo, merengue and the criollo waltz, accompanied by harpist Cándido Herrera and his conjunto. This record is special not only because of its collection of Sadel's own compositions, but also for its early use of synthesizers complementing the traditional harp, cuatro and maracas group, which combined with the powerful voice of Sadel brings a unique flavor to these traditional sounds.
The circumstances of this recording elude me; I have no data on neither the record label "Millano", nor the mysterious SILVA that plays "String's" [sic] and synthesizer, nor the "coordinator" Raúl Molina. However, there are some useful pieces of information in the liner notes. The harpist Cándido Herrera is a famous performer from Cojedes state, who has performed for Simón Díaz, Reinaldo Armas and many other famous Venezuelan singers. Also, the producer Evelio Álvarez Cortés appears to have been a producer for traditional venezuelan music and has also produced a record for Cándido Herrera. Unfortunately, that's the end of my knowledge - if anyone has more details about this mysterious record, please contact me either through the comments or the methods listed at the bottom of the "About" page.
---
Liner Notes
Normally, in this section I would write some review or introduction to the record that comes from the liner notes, but unfortunately there's not much in terms of data for this record, so all I can give you is the personnel list.
Personnel
Accompaniment: Cándido Herrera and his Conjunto
Special Performances: Juan Domene y Mauricio
String's [sic] and Synthesizer: SILVA
Coordinator: Raúl Molina
Cover Art: Rodrigo Soto
Producer: Evelio Álvarez Cortés
Distributed by: Discorona (aka DisCorona)
---
Track List and Rip
This record shows a little-known side of Alfredo Sadel as a composer, as well as a fairly unique sound for traditional Venezuelan music. I hope you all enjoy it as much as I have.
A1 - Anda Quiéreme (Joropo)
A2 - Ojos Huraños (Guaza)
A3 - El Guarapo (Merengue)
A4 - Dí (Pasaje)
A5 - Canta Arpa (Copla)
A6 - El Cantor (Vals Criollo)
B1 - Caminos de Mi Tierra (Joropo)
B2 - Cuenta de Mi Alma (Vals)
B3 - Sorda Ventana (Serenata)
B4 - Para Encontrarte (Vals)
B5 - No Te Quiero Olvidar (Vals)
B6 - Estrellita Fugaz (Vals)
Get the album: HERE